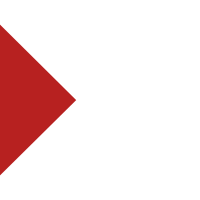 ---

MANAGE YOUR IOT DATA WITH OUR IN-DEPTH EXPERTISE ACROSS AWS,
AZURE AND OPEN SOURCE TOOLS FOR BIG DATA ANALYTICS
Big data analytics enables your IoT vision for your connected products and smart services, and increases RoI by extracting value from your data utilizing data science and big data analytical tools. Using sophisticated and scalable algorithms, it uncovers trends, patterns, correlations or other useful insights from your IoT device data. Big data analytics is often used together with machine learning and is the key to transforming customer experiences, operational processes and business models in the digital era.
Thinxtream has extensive expertise in big data for processing the massive amounts of data that will be generated from your Connected Products and Smart Services. We have enabled customers implement the data technologies required to store, manage and understand the massive, continuous flow of data from IoT solutions, enabling them to predict and make better decisions at the right time.
In combination with Machine Learning tools, we can enable:
DESCRIPTIVE ANALYSIS
Inspecting the current trend to summarize "what happened or what is happening?" using tools such as Azure Power BI, AWS QuickSight and Tableau, which provide extensive features for data analysis, dashboards and visualization. Apart from trend analysis, we can also enable cluster analysis using the K-means clustering algorithm in AWS Machine Learning and Azure Machine Learning platforms to classify data into different clusters. Some examples include: Which set of customers have similar preferences? Which set of viewers like the same kind of movies? How do we segregate companies into groups?
PREDICTIVE ANALYSIS
Getting to know "what will happen?" using regression and classification algorithms in AWS Machine Learning and Azure Machine Learning. This enables actionable insights based on history, using probability theory. Some examples include: When will a part fail? Will my customer engage me again? What will be consumer demand? etc.
PRESCRIPTIVE ANALYSIS
Finding out "how to make it happen?" using customized APIs from AWS Machine Learning and Azure Machine Learning (along with modules like Score Matchbox Recommender). The recommendation engine is one such implementation of prescriptive analysis that allows item-to-item and customer-to-item recommendations.
Our expertise across AWS®, Azure® and open source tools includes building use cases and assessing their feasibility, architecting, capacity planning, real-time data streaming and integration, developing MapReduce™/custom code for deriving insights, ETL, Real Time Chart & Dashboards, short and long term data storage lifecycle planning using proven components of the Big Data ecosystem.
How well are you leveraging your IoT device data?
Connect with us today to explore big data analytics solutions for your IoT data.
AWS BIG DATA EXPERTISE
VISUALIZATION & ANALYTICS
AWS QuickSight®
AWS Kinesis® Analytics
Amazon Athena Interactive Query
SEARCH
Amazon Elasticsearch®
Amazon CloudSearch®
DATA ORCHESTRATION
AWS Data Pipeline
AWS Glue
PROCESSING & QUERY
AWS Elastic MapReduce™ (EMR)
STORAGE
Amazon DynamoDB®
AWS Data Lake
Amazon S3®
Amazon Redshift®
AZURE BIG DATA EXPERTISE
VISUALIZATION & ANALYTICS
Azure Power BI®
Azure Stream Analytics
Azure Data Lake Analytics
Azure Data Explorer
PROCESSING & QUERY
Azure HDInsight®
Azure Batch
Azure Synapse
Azure Databricks
STORAGE
Azure Blob Storage
Azure SQL Data Warehouse
Azure Cosmos DB
Azure Data Lake
OPEN SOURCE AND THIRD PARTY BIG DATA EXPERTISE
VISUALIZATION & ANALYTICS
SEARCH
Apache Solr™
Apache Lucene Core™
DATA ORCHESTRATION
Talend™ Open Studio
Jaspersoft ETL®
Kettle
PROCESSING & QUERY
Apache Hadoop®
Apache Pig™
Apache Hive™
Apache Storm™
Apache Spark™
Apache Kafka®
STORAGE
MongoDB®
Apache HBase®
Apache CouchDB®
Apache Cassandra®
Are you exploiting your IoT device data fully for your business?
Connect with us today to implement big data analytics for your IoT solution.
IOT & BIG DATA WHITEPAPER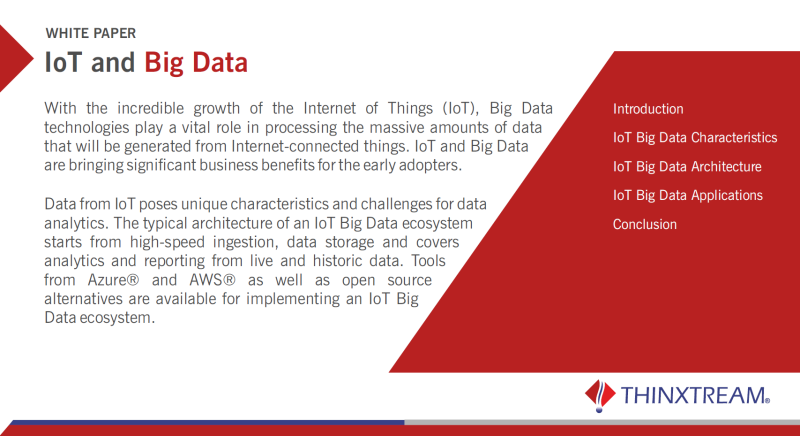 Data from IoT poses unique characteristics and challenges for data analytics. The typical architecture of an IoT Big Data system starts from high-speed ingestion, data storage and covers analytics and reporting from live and historic data. Read our IoT and Big Data White Paper to understand how Big Data systems address data challenges successfully.
EXPLORE MORE
Interested in discussing your
IoT Solution needs?