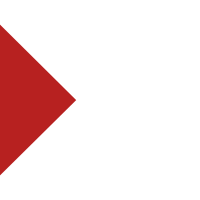 ---

IMPLEMENT YOUR IOT SOLUTION EASILY WITH OUR RANGE OF BUSINESS MODELS
When you have decided to implement Connected Products and Smart Services for your business, you are faced with not just technology decisions but also commercial decisions.
Thinxtream offers a range of business models for you based on engagement scope, Intellectual Property Rights (IPRs) ownership and branding requirements.
RESPONSIBILITY
Project-to-project
Whole product or specific component/module
Entire product lifecycle or specific phases (e.g., validation)
Turnkey offering – development, branding, listing, support
Managed services
IPR OWNERSHIP
Exclusive – you own the IPRs
Joint – we share the IPRs
Licensing – we own the IPRs
BRANDING
White-labeled – with your branding
Co-branded – joint branding with Thinxtream
Thinxtream branded – with our branding
Are you looking for an experienced AWS or Azure partner for your IoT solution?
Connect with us today to rapidly implement an IoT solution based on AWS IoT or Azure IoT Hub.
When you are desirous of owning the IPRs of your custom IoT solutions, we offer our IoT services in traditional developments models based on fixed price, if your specifications are firm, or time & materials, if the specifications are still evolving. Once your IoT product is developed, you could continue to leverage our IoT services for sustenance and enhancements in the time & materials model. Obviously, you will badge the custom IoT product with your own brand in this model.
When you have decided to leverage Thinxtream's IoT solutions and IPRs, we offer them in a traditional perpetual/annual software licensing or annual software-as-a-service business models. We may also opt to work with you in a revenue sharing model, with or without a base fee. In addition, we could charge you non-recurring expenses (NRE) fees to address any unique product/solution customization required by you.
You have a range of branding options if you are licensing our IoT solutions – you can white-label our product with your brand, you can co-brand it with Thinxtream or we can brand it for you and operate a turnkey solution. In each option, our scope of responsibility varies and we charge you an appropriate fee.
RANGE OF BUSINESS MODELS
Fixed Price: based on specific project scope, fixed deliverables and definite timelines
Time & Materials: based on effort and expenses for evolving project scope, iterative deliverables and changing timelines
Licensing: based on perpetual or annual fee models, lump sum or variable device based fee models, annual SaaS fee models
Revenue sharing: based on device deployments or outcomes (e.g., leads, shipments, etc.)
Are you looking for an experienced partner for your IoT solution?
Connect with us today to rapidly implement an end-to-end IoT solution.
THINXTREAM BRANDED PRODUCTS FOR OEMS
We have extensive experience in developing/customizing, maintaining, launching/listing, supporting and managing custom-branded products for OEMs. Our vast experience includes:
PrintJinni® for Epson®: a co-branded app for Epson USA
Mobile Print App for Dell™: multiple co-branded apps for Dell Inc.
Universal Printing Assistant: multiple Thinxtream-branded apps for Xerox Corp.
We take over all the responsibilities of product management, so that you can focus on your business!
EXPLORE MORE
Interested in discussing your
IoT Solution needs?