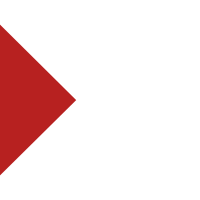 ---

LEVERAGE OUR END-TO-END IOT EXPERTISE & EXPERIENCE
TO IMPLEMENT YOUR CONNECTED PRODUCTS AND SMART SERVICES
Executing an IoT solution for your business can be challenging. With our vast, end-to-end IoT expertise and experience, Thinxtream® can help you execute your IoT plan in phases, as you gain maturity, and implement each phase in a structured approach.
5 PHASES TO IOT MATURITY
As an end-to-end IoT solutions and IoT services company, Thinxtream can help implement your IoT solutions in phases, starting with designing smart IoT devices and enabling device connectivity. Once your IoT devices are connected, you can start monitoring and managing them. After you have gained confidence, you can leverage the IoT device data for business innovation and collaboration.
CONNECT
Build smart IoT devices and enable them to communicate with other systems (device-to-device/server/cloud) and provide real-time visibility to IoT device data and behavior.
MONITOR
Enable real-time view of group of IoT devices and analysis based on accumulated IoT device information (current or historical).
CONTROL
Enable mass management of the IoT deployment including changes to configuration, feature upgrades, firmware patches, security and usage policies.
COLLABORATE
Enable faster decision making and optimized business operations by seamless integration of IoT device data with enterprise data, workflows and systems.
TRANSFORM
Enable new services-driven business models, revenue streams and an agile enterprise based on a self-adapting IoT solution.
Are you planning to develop an IoT Device or IoT Cloud Solution?
Connect with us today to rapidly implement an end-to-end IoT solution.
4 STEPS TO IOT PROJECT IMPLEMENTATION
As an end-to-end IoT solutions and IoT services company, Thinxtream can help you at each stage of your IoT journey with a structured approach, leveraging our IoT Solutions and IoT Services.
DISCOVERY
WHAT DOES IOT MEAN TO YOUR BUSINESS?
Assess the impact of IoT
Identify IoT opportunities
Prepare a business case for IoT
Prioritize IoT opportunities
PROOF
WHAT IS THE BEST WAY TO PROCEED? WHAT SHOULD BE DONE?
Build a proof-of-concept (POC)/pilot for the chosen IoT opportunity
Establish fixed time/budget for quick validation
Obtain customer feedback
LAUNCH
HOW DO YOU BUILD, DEPLOY & MAKE IOT A SUCCESS?
Expand POC/pilot scope for Minimum Value Proposition (MVP) solution
Architect MVP for scale, reliability, security
Achieve fast time-to-market by leveraging scalable platforms and APIs
Incorporate DevOps with customer success management
ACCELERATE
HOW DO YOU RE-IMAGINE BUSINESS AND MARKETS?
Expand into the next IoT opportunity
Move up the value chain in sync with organization maturity transformation
Delivery new services and customer experiences
Deliver new business models
Build a data-driven business
Expand the partner ecosystem
Do you want to validate an IoT Use Case?
Connect with us today to rapidly implement a pilot IoT solution.
LAUNCH AN IOT SOLUTION IN 2 MONTHS WITH OUR CONTEXTUAL COMMERCE SERVICE!
Your business doesn't have to wait to implement an IoT solution. If you have a supplies/consumables, field services or spare parts revenue opportunity and have a goal to establish or grow them with complete visibility of your install base and improved customer service and satisfaction, we can help you realize them!
With the Thinxtream Contextual Commerce Service solution, a ready-to-go managed IoT service, your business can obtain results within as short a timeframe of 2 months, after a structured, well-defined proof-of-concept (POC).
Talk to us today!
EXPLORE MORE
Interested in discussing your
IoT Solution needs?