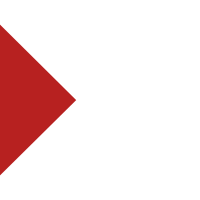 ---

BUILD IOT INTELLIGENCE WITH OUR IN-DEPTH EXPERTISE IN
AWS MACHINE LEARNING AND AZURE MACHINE LEARNING
Machine learning accelerates your IoT vision for your connected products and smart services, and enhances RoI by greatly improving operational efficiencies and customer experiences in your business. It can analyze much more data than is physically possible, and provide more, faster and better conclusions, which can help digitize and streamline business processes for rapid decision making and execution without human intervention. Machine learning complements big data, which can potentially be used to train, test and retrain machine learning models.
Thinxtream has extensive expertise in Machine Learning for enabling real-time response, based on the instantaneous sensor data and predictive analysis of historical data generated from your Connected Products and Smart Services.
We have extensive expertise and experience with Amazon® and Azure® Machine Learning solutions.
How fast are you responding to customer requirements with your IoT solution?
Connect with us today to explore machine learning solutions for your IoT data.
AMAZON MACHINE LEARNING EXPERTISE
As an AWS Technology Partner, Thinxtream uses Amazon Machine Learning to develop intelligent IoT solutions.
Interfacing with a wide variety of data sources such as Amazon S3® buckets, Amazon DynamoDB®, Amazon Redshift®, and Amazon RDS® - MySQL
Interfacing with AWS Data Pipeline and AWS Glue™ for implementing cleaning, filtering, aggregating, transforming, and enriching data sources
Developing industry-standard machine learning models for binary classification, multiclass classification, regression, clustering and anomaly detection
Evaluating models using metrics such as AUC, Accuracy, Macro-average F1 score, Squared error (MSE/RMSE), Squared Distance (MSD/SSD) and Cross Validation techniques
Evaluating models using performance visualization such as training and validation graphs, confusion matrix, histogram of residuals, ROC curve
Using Inference Pipelines and Batch Transform to make either real-time or batch predictions with data transformations
Using Amazon SageMaker® to build, train, tune and deploy machine learning models
Consuming API driven services such as Vision, Conversational, and Language services
Using Amazon Deep Learning AMIs with Apache MXNet™, TensorFlow™, PyTorch™, the Microsoft Cognitive Toolkit (CNTK), Caffe, Caffe2, Theano, Torch, Gluon, and Keras to train sophisticated, custom AI models
Using analytic services such as Amazon Athena®, EMR, Amazon Redshift®, Redshift Spectrum in conjunction with Amazon Machine Learning
Deploying machine learning models in a wide variety of environments, on the cloud or at the edge, with services such as SageMaker Hosting Services, SageMaker Neo, AWS Greengrass® IoT
Monitoring Amazon Machine Learning with Amazon CloudWatch® and AWS CloudTrail®
How accurate are your IoT data-based predictions?
Connect with us today to explore machine learning solutions for your IoT data.
AZURE MACHINE LEARNING EXPERTISE
Thinxtream has had a long partnership with Microsoft® and uses Azure® Machine Learning, Microsoft's integrated, end-to-end data science and advanced analytics solution, with extensive support for industry standard open-source libraries and toolkits to develop intelligent IoT solutions.
Support for data ingestion from various Azure/Non-Azure data storage services
Advanced data preparation techniques like Filtering, Normalization, Principal Component Analysis, Partitioning and Sampling, etc.
Extend Azure Machine Learning model with R and Python™ Script modules
Making predictions with Elastic APIs like Request Response and Batch Execution Service
Model Visualizations with Scatterplots, Bar Charts, Box plots, Histograms, REPL with Jupyter™ Notebook
Retraining model, Cross validation and Parameter Sweeping
Support for wide range of data formats - ARFF, CSV, SVMLight, TSV, Excel®, ZIP
Integrating open source technologies like Scikit-learn, TensorFlow, Microsoft Cognitive Toolkit (CNTK), Spark ML
Industry standard regression algorithms for training models, including Linear Regression, Deep Neural Networks, Decision Forest, Fast Forest Quantile, Ordinal Regression and Poisson Regression
Manage entire data science life cycle with cross-platform Desktop application - Azure Machine Learning Workbench
Deploy Azure Machine Learning models into wide variety of environments like local/on-prem devices, Docker images, IoT Edge devices, Azure Container Services (ACS)
IOT MACHINE LEARNING WHITEPAPER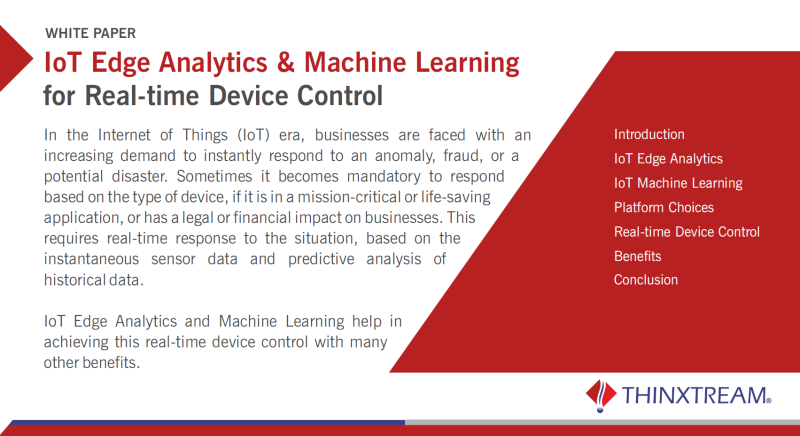 With Connected Products, your business is faced with an increasing demand to instantly respond to an anomaly, fraud, or a potential disaster
Read our IoT Edge Analytics & IoT Machine Learning White Paper to understand how IoT Edge Analytics and Machine Learning enables real-time response, based on the instantaneous sensor data and predictive analysis of historical data.
Also read our Data Exploration, Analysis & Anomaly Detection for IoT White Paper to understand the application of Azure and AWS machine learning modules, and an out-of-the-box Azure service Time Series Insights to detect anomalies in sensor data, conduct root-cause analyses, and avoid costly downtime of Connected Devices.
EXPLORE MORE
Interested in discussing your
IoT Solution needs?