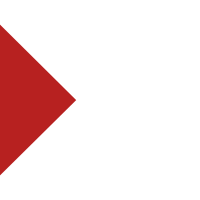 ---

LAUNCH CUSTOMER-ORIENTED IOT SOLUTIONS WITH OUR IN-DEPTH EXPERTISE IN MOBILE & WEB APPS, WORKFLOWS & NOTIFICATIONS, PAYMENTS AND SOCIAL INTEGRATION
In addition to innovative IoT devices and IoT cloud applications, the front-end of your IoT solution is integral to driving customer experiences. As the customer-facing element, IoT UX is important for customer retention and customer loyalty. A good UX for your IoT solution provides a positive customer experience, resulting in your users preferring to use your Connected Products and Smart Services vis-à-vis the competition.
At Thinxtream, with our extensive experience in delivering IoT solutions across multiple verticals, we understand what it takes to deliver top-notch IoT UX for your Connected Products and Smart Services, whether it is designing and developing IoT device interfaces, or IoT apps for mobile and Web, and implementing workflows and notifications, digital payments and social integration.
While we have delivered IoT solutions on a turnkey basis, we can also work in collaboration with your engineering teams and suppliers, to deliver specific IoT solution functionalities.
Have you considered the importance of IoT UX for your Connected Products and Smart Services?
Connect with us today to build a user-friendly IoT UX.
IOT APPS
Thinxtream can design, develop, test and maintain user-friendly mobile apps, wearable apps and Web apps across operating systems to access your IoT solutions.
Mobile: Native, Hybrid, Cross-platform apps using iOS®, Android™, Apache Cordova™, Ionic, Xamarin™, Flutter™, Qt® and React Native
Wearable: Apple Watch®, Wear OS™, Google Glass™, Microsoft HoloLens®
Web: Progressive and Responsive Web apps using jQuery®, Bootstrap, Angular, React, Backbone.js, Moment.js®
UI Design: Sketch™, Adobe InDesign®, Adobe® XD, Proto.io™
IOT DEVICE INTERFACES
Thinxtream can implement user-friendly interfaces for your IoT devices. We can implement both traditional screen and button styled interfaces, as well as modern touch, voice, gesture and computer vision interfaces.
Android front panel, Mobile front panel apps
Voice user Interface using Virtual Assistants like Apple® Siri®, Amazon® Alexa®, Google Assistant®, and Microsoft Cortana®
JavaScript™ gesture libraries
Does your IoT solution offer user-friendly apps and interfaces for your customers?
Connect with us today to build modern IoT apps and IoT device interfaces.
IOT WORKFLOWS
Thinxtream can empower your Connected Products and Smart Services business with IoT workflows requiring complex integration with heterogeneous systems like IoT devices, IoT cloud applications, IoT apps, notification systems and third-party enterprise systems. We can also build new IoT workflows on top of existing platforms to enable you to take advantage of real-time data coming from IoT devices.
Identification of the appropriate BPM and ESB platforms like Azure® Logic Apps, Mulesoft®, AWS Step Function®, Amazon Simple Workflow Service® (SWS), Schneider Electric's Skelta, Node-RED™, etc.
Building business model workflows and implementing them for the identified BPM platform with graphically-oriented tools like AnyPoint™ Studio or Azure Logic Apps
Leveraging pre-built connectors provided by ESB platform or building custom connectors as required by the systems being connected and incorporating them into business processes
Identifying, configuring and implementing integration technologies, protocols, and authentication mechanisms such as HTTP/HTTPS, REST APIs, Graph API, OAuth2
Sending push notifications, SMSs, Email alerts to users with technologies such as Amazon Simple Notification Service® (SNS), Amazon Simple Email Service® (SES), and Amazon Simple Queue Service® (SQS), Azure Notification Hub, RabitMQ™, AppRiver®, CallFire®
IOT NOTIFICATIONS
Thinxtream can enable a rich set of social media, SMS, email and other mobile notification integration services, which helps your Connected Products and Smart Services business to effectively use these channels as a product feature of your IoT solution, or as a customer engagement tool for your business.
App notifications: Amazon SNS, Amazon Pinpoint™, Azure Notification Hub
SMS, Email and other notifications: Amazon SES, Amazon SQS, AppRiver, CallFire, RabbitMQ
Social notifications: Facebook™, Twitter®, LinkedIn®, OpenTable®, Chatter™
Unconventional notification channels: Alexa and Cortana Skill development, Google Actions development, building Apple's Intents App Extensions, Google API.AI Platform and Dialogflow, Apple Sirikit
Have you considered the importance of IoT UX for your Connected Products and Smart Services?
Connect with us today to build a user-friendly IoT UX.
SUBSCRIPTIONS
Thinxtream can implement subscription management for your IoT solutions using Chargebee™, ChargeOver, Cheddar™, Pabbly™, Recurly™ and other third-party products.
Subscription management consisting of creation, updation/modification, deletion, reactivation of subscriptions
Enabling different subscription plans with different service levels
Billing and invoicing with the ability to apply coupons and discounts
Single sign-on integration
Customer self-service portal to view/update account details, payment details, card details, etc.
Payments and checkouts
SaaS metrics reporting, fraud alerting, dunning, local tax handling, localization
Email alerts, CRM integration, APIs
PAYMENTS
Thinxtream can integrate digital payments for your IoT solutions enabling you to offer your customers a seamless experience for your Connected Products and Smart Services.
Integration with e-payment gateways, e.g., Stripe™, PayPal™
Integration with card APIs such as Visa® and Mastercard®
Integration with third-party mobile and e-wallet platforms such as Google Wallet, Apple Pay®, Android Pay, Paytm™, for P2P and Invisible Payments
Frictionless payments through NFC coupled with Host Card Emulation (HCE), QR Code, Bluetooth and iBeacon
Discounts, coupons for payments
Individual invoices
Pro-rating for partial period billing
Auditable trace
Merchant account: provide dashboards, and other details for the product owner/ seller to get details on the usage, sales, revenue
Have you integrated subscriptions & payments into your IoT solution for a seamless customer experience?
Connect with us today to enhance your IoT solution.
SOCIAL ENGAGEMENT
Thinxtream can integrate social media with your IoT solutions, giving your customers enhanced engagement with your Connected Products and Smart Services.
Oauth for integrating external identity providers from social media sites for login and profile access
Social media integration of Facebook, LinkedIn, Twitter, YouTube®, Chatter social media apps using their APIs
Posting of information from social media to your website or blog programmatically and vice-versa
Posting of rich media and its metadata to social media networks
Collecting, storing, analytics, dashboarding and reporting social media data
Integration with search engine APIs and Map APIs
Textual analysis of posts such as semantic and sentiment analysis
Social media for market research such as panel building and running targeted campaigns
EXPLORE MORE
Interested in discussing your
IoT Solution needs?