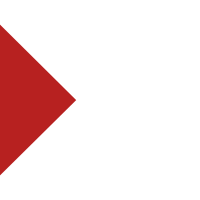 ---

4 WAYS IOT TRANSFORMS CUSTOMER EXPERIENCES
IoT solutions can transform your customer experiences in huge, tangible ways, thereby increasing customer attraction, satisfaction and retention. Walker, a US customer intelligence consulting firm predicts that by 2020, customer experience will overtake price and product as the key brand differentiator.
GAIN GREATER, QUICKER INSIGHTS
Extend your customer engagement beyond the sale
Get real-time data on customer purchasing behavior, usage
Obtain real-time data on your product performance
DELIVER HIGH-QUALITY SUPPORT
Resolve your customers' problems proactively
Reduce wait times for your customers
Improve positive interactions with customers
Lower your customer support costs
CREATE NEW
OFFERINGS
Update features in your offerings
Improve design of your offerings
Adjust your future offerings
Innovate new, customized offerings
TARGET MARKETING
EFFORTS
Understand your customer preferences
Create targeted marketing campaigns
Improve your marketing ROI
Are your customers satisfied with the UX of your IoT solution?
Connect with us today to implement a modern front-end for your IoT solution.
4 WAYS IOT TRANSFORMS OPERATIONAL PROCESSES
IoT solutions can enable simplification of your operations, saving costs and focusing on innovation rather than repetition.
STREAMLINE YOUR
PROCESSES
Identify and eliminate bottlenecks in your business
Minimize work-in-progress by frequently deploying processes
Create event-based automated processes
ENABLE YOUR
WORKERS
Deploy for innovation and creativity instead of repetitive tasks
Enhance productivity and span of your workers
Virtualize the work from the location
MANAGE YOUR
PERFORMANCE
Analyze detailed trend and comparative information
Decide on the basis of real data
Break silos with cross-functional collaboration
INCREASE YOUR
COMPLIANCE
Enable deeper, effective data-based internal audits
Assess risks thoroughly by breaking up info siloes
Collect compliance data automatically based on rules
Address compliance risks by usage/data tracking
Is your IoT solution integrated with your enterprise systems?
Connect with us today to implement enterprise integration for your IoT solution.
4 WAYS IOT TRANSFORMS BUSINESS MODELS
IoT's ultimate force multiplier is in its potential to transform your business models to achieve higher revenues and ROI.
GLOBALIZE YOUR
OPERATIONS
Extend your global footprint with integrated information
Gain worldwide synergies while being locally responsive
COLLABORATE IN YOUR
ECOSYSTEM
Leverage data shared with your partners and customers
Launch new business relationships
CREATE NEW
BUSINESSES
Offer digital/service wrappers for traditional products
Launch digital products complementing traditional products
Build smarter products
OFFER NEW
BUSINESS MODELS
Enable new revenue streams and pricing based on performance and usage
Deliver product as a service
Are you leveraging the data generated by your IoT solution?
Connect with us today to implement big data analytics and machine learning for your IoT solution.
REAL IOT TRANSFORMATION EXPERIENCES
EXPLORE MORE
Interested in discussing your
IoT Solution needs?